New Year, New Electrical?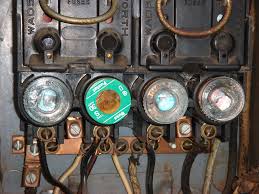 New Year, New Electrical? Do you run your business out of an older building? Have you had the electrical inspected? The primary concern in an older building is the electrical system. Many fires begin due to poorly maintained electrical systems which are rarely inspected. Electrical systems are taken for granted because they tend to work great until some goes terribly wrong, especially in the case of an older system. Most fires that happen in older electrical systems can be prevented if the system is maintained.
Safety First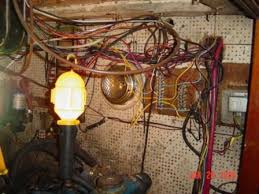 Safety standards have advanced considerably in the past 20 years advancing safety, effectiveness and cost. Older electrical technologies have a high failure rate making it important that older buildings be retrofitted to replace the old wiring with safer technologies. Most of the old types of wiring are now referred to as "fire hazards", such as aluminum wiring and "knob and tube" wiring.
 Hire A Professional Electrician
A leading cause of building fires is poor maintenance of the electrical system. If you are unsure of the type of electrical system you have installed in your building, hire a professional electrician to evaluate it. Some electricians have the tools to conduct an ultrasonic and thermographic evaluation to identify hazards that a visual inspection cannot. It is worth hiring a professional electrician to evaluate your property before you are at risk for a fire. A professional can evaluate your electrical system and help you determine what course of action is needed.
Getting Updated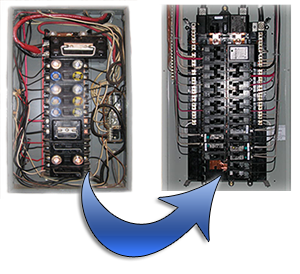 If your electrical system needs to be updated, you will have to meet current codes to be considered "updated". This system will need to be fully inspected and you will need a verification of updates from your electrical contractor. This will show that your building is fully up to code and meets all the current safety standards. For example, an old knob and tube system might be upgraded to the installation of a panel box and breakers. But it but also be accompanied by the correct wiring, switches and receptacles. When a system has been "updated" or "upgraded" this means that the system has been evaluated by a qualified electrical contractor who has verified that the building's electrical system is adequate.
The cost and time of updating your out-of-date electrical is a must better option than facing the cost and time after a fire. Wiring of the past was not built to handle the amount of electricity that we demand today. No matter what type of business you run, our gadgets alone require electricity that was unimaginable 30 years ago. It's a New Year… take the time to evaluate your electrical system. If it is up-to-date, great… have a great year! If it isn't, don't wait… have it inspected and take the steps to get your business safely running for 2016.